Aaron picked up the new ring today. He literally paid $15 for it... after we traded in the other rings and my old jewelry... but still, Aaron handed the man $15 and got this ring. So if anyone asks, I'm telling them it cost $15.
It's more fun that way.
vintage, pave setting, 1/2 carat round diamond- it kicks ass.

ain't she a beauty!?...
and the one ring to bind them all to the service of the Dark Lord's call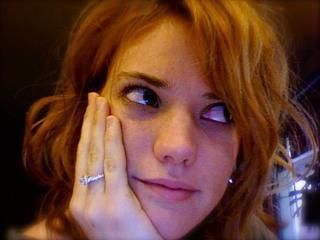 thinking about how much I love my ring- I mean Aaron!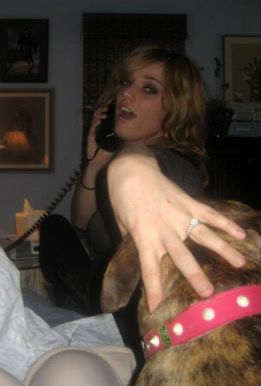 shamelessly using the dog to show off my ring while chatting away to my future hubby